Support The Recyclery by buying merch from the comfort of your home! To purchase bikes, please join us at a Used Bike Sale. And come to Open Shop to get new and used bicycle parts.
---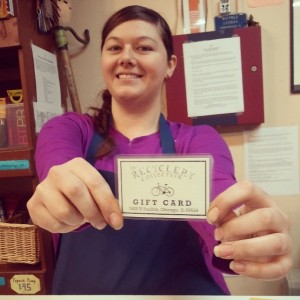 Gift Cards
Choose your amount!

Bird Machine Posters
$20 plus shipping.

Cog T-Shirts
$25, Free shipping.
Cog Hoodies
$30,  Free shipping.
Youth Logo Shirts
$15,  free shipping.